Nissan R35 GTR New GT3 Race Carbon Bonnet
Product Code: R35GTR GT3 CF Hood
Availability: Pre-Order
£2,100.00
exc vat: £1,750.00

The carbon weave is 100% spot on!
With all the vents in the bonnet the engine bay is running significantly cooler.
HIGH GLOSS FINISH AS STANDARD
RE-USES STOCK BONNET CATCH.
PLEASE SEE ADDITIONAL IMAGES.
FITTING SERVICE AVAILABLE
TO ORDER PLEASE "ADD TO CART" OR CALL OUR SALES LINE +44 (0)1908 379118
All prices exclude VAT unless otherwise stated.

Email the Knight Racer team?
sales@knightracer.com

+44 (0)1908 379118
Mon - Fri: 8:30 - 18.30Sat: 8.30 - 13.00

Knight-Racer Shop Unit 6 16 Watling Street Milton Keynes MK2 2BL United Kingdom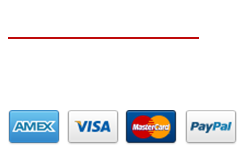 Knight Racer media
Follow us
Copyright © 2016, Knight Racer Performance & Styling LTD, All Rights Reserved.