We have workshop facilities in-house to perform all fitting and painting services.
Please call us on +44 (0)1908 379118 for further details or contact us here.
Please check out our FEEDBACK page.
All prices exclude VAT unless otherwise stated.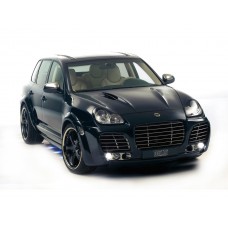 Excl VAT: £2,499.99
£2,499.99
Porsche Cayenne 955 Techart style bodykit consisting of: - Front Bumper - Front Fender Flares ..
Showing 1 to 1 of 1 (1 Pages)