2010 Show Schedule for Knight-Racer
| | |
| --- | --- |
| 21st March 2010 | The Fast Show @ Santa Pod |
| 17th – 18th April 2010 | JDM AllStars Round 1 @ Manchester |
| 10th - 11th April 2010 | ISTS @ Silverstone |
| 23rd May 2010 | Japanese Tuning Show @ Silverstone |
| 28th – 30th May 2010 | Modified Nationals @ Peterborough Showground |
| 4th July 2010 | Jap Show @ Santa Pod |
| 6th – 8th August 2010 | Ultimate Street Car @ Santa Pod |
| 3rd October 2010 | Jap Show Finale @ Santa Pod |
| 10th October 2010 | Modified Live @ Snetterton |
1st January 2010
Knight-Racer re-locates showroom and sales office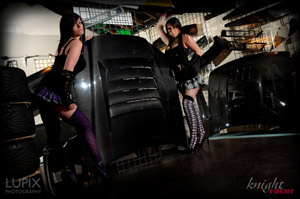 28th December 2009
New Wallpapers available for Download.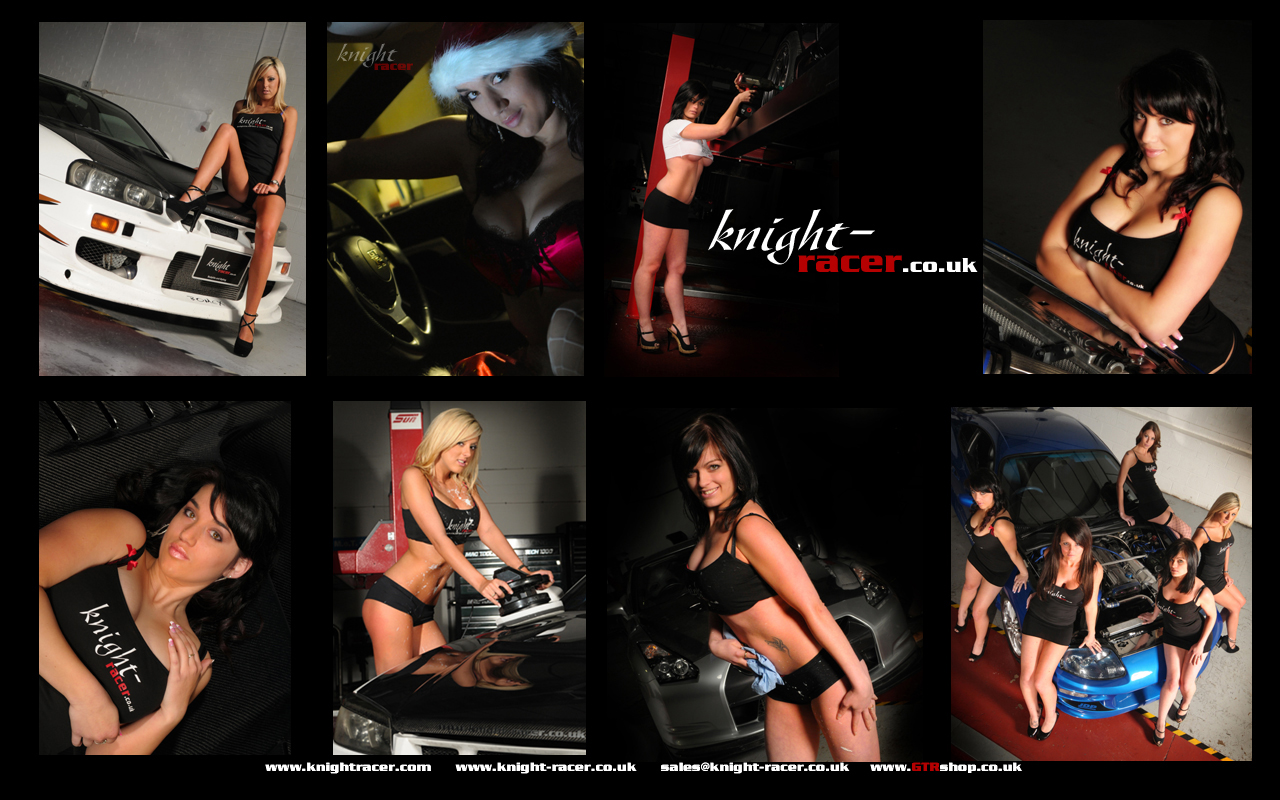 28th December 2009
Website Updated! Feel free to browse through updated Photoshoot Gallery and Show and Events Gallery.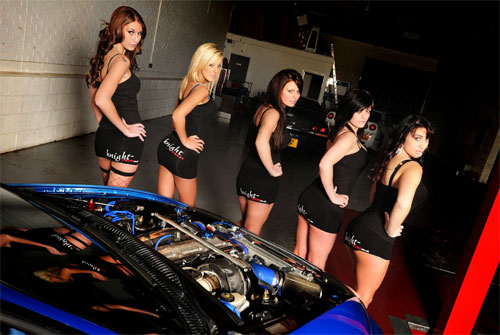 14th December 2009
Knight Racer's first official calendar 2010 published and available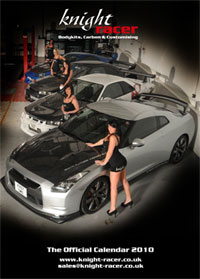 15th November 2009
We now offer a complete and extensive range of Carbon Products for the R35 GTR and also the ONLY UK STOCKISTS with the Lowest Prices!


1st February 2009
Knight-Racer launches the worlds first Hybrid Carbon - practically indestructable (inquire for details)


20th December 2008
Knight-Racer closes for Christmas holidays. The Showroom and Sales Office will be closed until 2nd January 2009. During this time, we will still be able to answer any enquiries online. We wish everyone a Merry Christmas and a Happy New Year!

7th December 2008
Knight-Racer travels to the Far East to meet our factories and suppliers for 1 week. The Showroom and Sales Office will be temporarily closed until our return on the 18th December.

13th November 2008
Knight-Racer will be exhibiting Top Gear Live - MPH Show at NEC, Birmingham. Knight-Racer will be revealing their newest project car at the show on our very own exhibition stand. Details of the event can be seen on the official website www.mphshow.co.uk
Due to this 4 day event, the Showroom and Sales office will be temporarily closed until the end of this show.


5th October 2008
Knight-Racer attends Japshow Finale 2008 at Santa Pod as usual bringing our very own Knight-Racer Girls on show at our trade stand. Photos of the event can be viewed here (link to Show Gallery section)

4th October 2008
Knight-Racer announced wither new product range for the R35 GTR! (link to the R35 GTR bodykit section)

3rd October 2008
Knight-Racer announces their new Nissan R35 GTR will be on the way from Japan.

6th August 2008
Knight-Racer launches Performance Parts sales line. (link to Performance parts page)